DesignFiX Projekt Ter Laare
Hersteller/Händler von Befestigungssystemen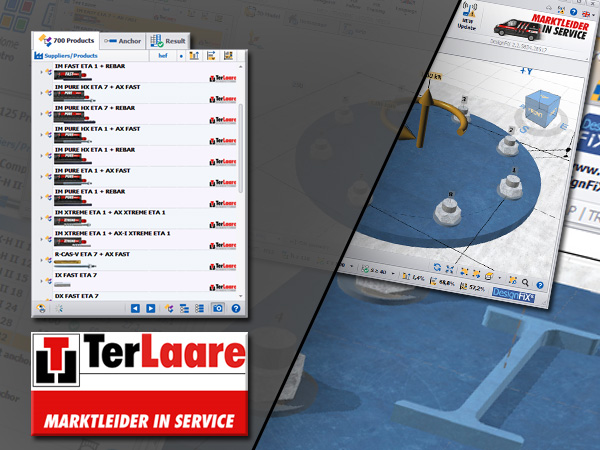 Firma
Ter Laare Verankeringstechnieken B.V.
Industrieweg 106 | 3144 CH Maassluis
Niederlande
In DesignFiX verfügbare Produktfamilien


We have experienced the DesignFiX team as a team of true professionals, with all needed skills to create something smart and professional like DesignFiX. Special thanks and respect to Dr. Mallée, the 'silent' brain of the team. He really makes the difference.
They implemented for us over 30 different comprehensive Ter Laare ETA approved anchor families (chemical & mechanical) and now, after 6 months of experience we and – more important – many of our customers are very excited working with DesignFiX. The whole functionality of the program, the well-known Windows construction, the nice graphics, the real-time interface and the many filter options, it all makes it very easy to create a fast and professional anchor plan.
Keep up the good work!






Warum DesignFiX?
Es ist ausgereift
Warum DesignFiX?
Es ist ETA kompatibel
Warum DesignFiX?
Es ist intuitiv zu bedienen – für Anfänger und Profis gleichermaßen
Warum DesignFiX?
Es ist zuverlässig, geprüft und ETA konform
Die Lösung für Ihr Unternehmen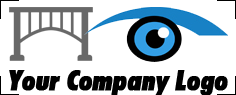 Schicken Sie uns Ihr Firmenlogo und Sie erhalten eine kostenlose DesignFiX Demoversion.
ETA kompatibel
DesignFiX berücksichtigt wichtige Regeln, Bemessungsnormen und Vorschriften und kann deshalb weltweit in vielen Ländern verwendet werden.
Corporate Identity Design
DesignFiX wird professionell an Ihre Unternehmensidentität angepasst.
Einfache und intuitive Bedienung
Höchste Flexibilität bei der Produktauswahl wird durch eine Baumstruktur mit vielen Filteroptionen gewährleistet und Produktinformationen sind permanent verfügbar.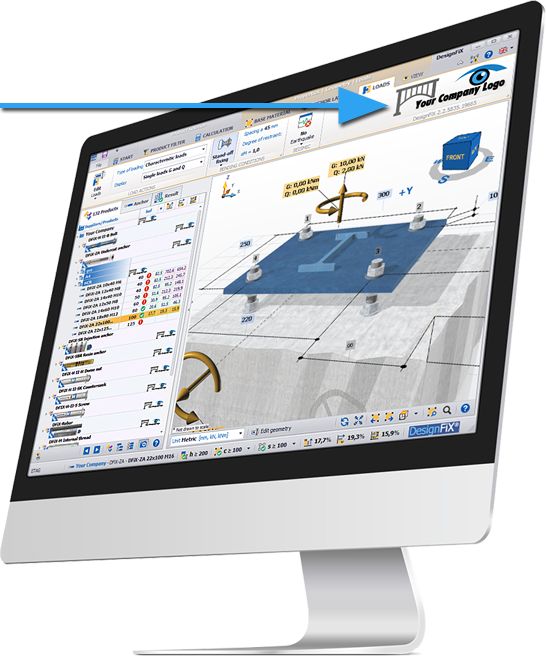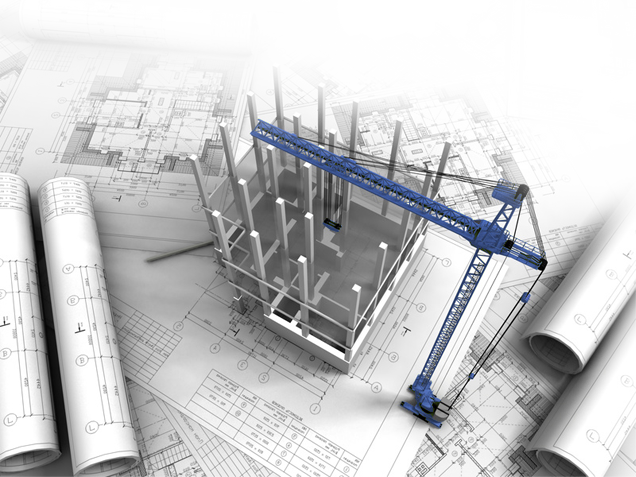 Inhalt der DesignFiX - Demoversion
Diese Demoversion ist primär für Ankerhersteller und Händler konzipiert und enthält das Produktsortiment einer virtuellen Firma mit der Bezeichnung Your Company. Die Demoversion enthält mechanische und chemische Anker, die nach ETAG 001, Anhang C, TR 029 und TR 045 bemessen werden. Weitere Informationen zum Thema: Installation und Systemvoraussetzungen.