DesignFiX Projekt TRUTEK
Hersteller von Befestigungssystemen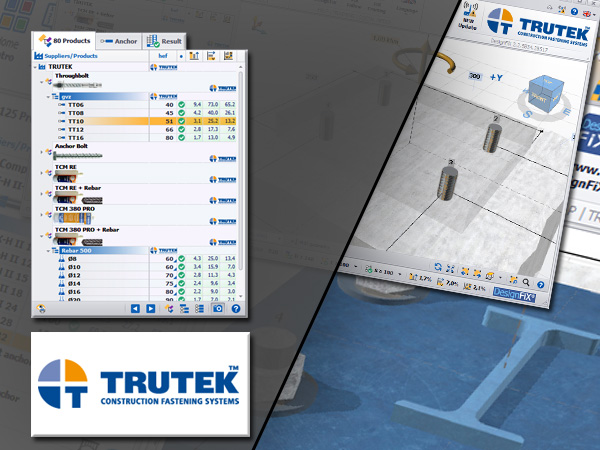 Firma
Trutek Fasteners Polska Sp. z o.o.
Al. Krakowska 55
05-090 Raszyn
Polen
In DesignFiX verfügbare Produktfamilien
Throughbolt
Anchor Bolt
Injection System TCM RE
Injection System TCM RE + Rebar
Injection System TCM 380 PRO
Injection System TCM 380 PRO + Rebar
Das sagen unsere Kunden über uns:


DesignFiX has increased our company profile as a true professional organisation, offering a complete solution for the selection and installation of Anchors. We really feel our offering has increased and would like to say a big thank you to all of the team. It's been a pleasure right from our initial contacts in working with you all and you continue to offer your support and expertise.






Sie sind Dübelhersteller oder Händler?
Wir zeigen Ihnen die Implementation Ihrer Anker in DesignFiX
Warum DesignFiX?
Es ist kompatibel und ETA konform