DesignFiX – The Benchmark for Anchor Design
DesignFiX is an all-purpose anchor design program for manufacturers of fasteners for free distribution to their clients such as engineers, planners or craftsmen. By using the software, the clients can design mechanical and chemical heavy duty anchors under static loads and under the influence of earthquake. It takes into account internationally recognized regulations such as the European directive ETAG 001 and EN 1992-4:2018, method A.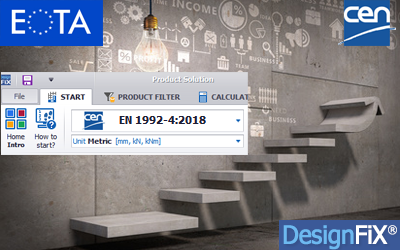 In addition to the design according to ETAG 001, Annex C, it is now possible to carry out design of mechanical and chemical fasteners based on the European standard EN 1992-4 in DesignFiX.
read more
Why Choose DesignFiX?
It's made for your Company:
A Real Anchor Profi
The solution for your business: