DesignFiX – The Benchmark for Anchor Design
DesignFiX is an all-purpose anchor design program for manufacturers of fasteners for free distribution to their clients such as engineers, planners or craftsmen. By using the software, the clients can design mechanical and chemical heavy duty anchors under static loads and under the influence of earthquake. It takes into account internationally recognized regulations such as the European directive ETAG 001 and EN 1992-4:2018, method A.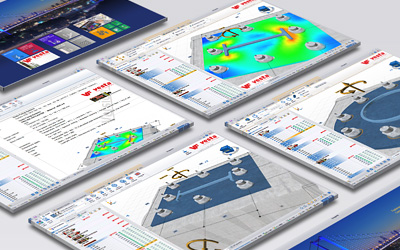 DesignFiX Project Vestafix Manufacturer of fastening systems Fikstek Bağlantı Teknolojileri Ltd. Şti. Dudullu OSB, DES San. Sit., 103. Sok., No:58 Y. Dudullu / Ümraniye / Istanbul Tel: +90 216 456 89 13 Fax: +90 216 456 85 84 Turkey www.vestafix.com / wwww.fikstek.com...
read more
Why Choose DesignFiX?
It's made for your Company:
A Real Anchor Profi
The solution for your business: