DesignFiX Project ESSVE-CS
Manufacturer of fastening systems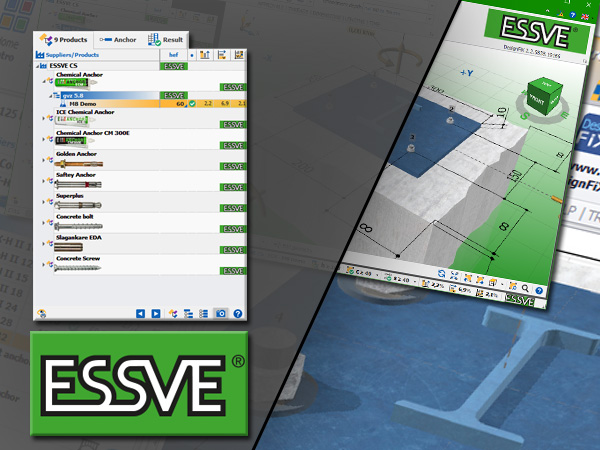 Company
ESSVE
Box 7091
164 07 Kista
Sweden
Available product families in ESSVE-CS
Chemical Anchor ECM
ICE Chemical Anchor
Chemical Anchor CM 300E
Golden Anchor
Saftey Anchor
Superplus
Concrete bolt
Schlaganker EDA
Concrete Screw
Stainless Concrete Bolt
Check out what our customers say about us:


Essve is a large supplier of fasteners in the countries in northern Europe, the Baltics and Poland. We wanted to have a design software for our range of concrete fasteners. The choice of company to support us was ZiWu-Soft. We are very satisfied with the co-operation with the people at ZiWu-Soft. They have an information system that makes it easy to communicate with each other. They are fast to act on questions and they have great knowledge in the design of concrete fasteners. We are satisfied with the software and have now released it. Like a house, a computer program is never completed. We are looking forward working with ZiWu-Soft also in the future.
Mats Svensson






You want to be a part of DesignFiX?
You might be also interested in the following
Why Choose DesignFiX?
It's intuitive to use – for beginners and pros alike